28 Aug 2020
We are the Champions!
Montagu Under 7s football team in Newcastle, sponsored by the Harrison Centre for Social Mobility, has finished the 2019/20 season as League Winners.
The team was unbeaten all season, recording just one draw, in what turned out to be a brilliant season.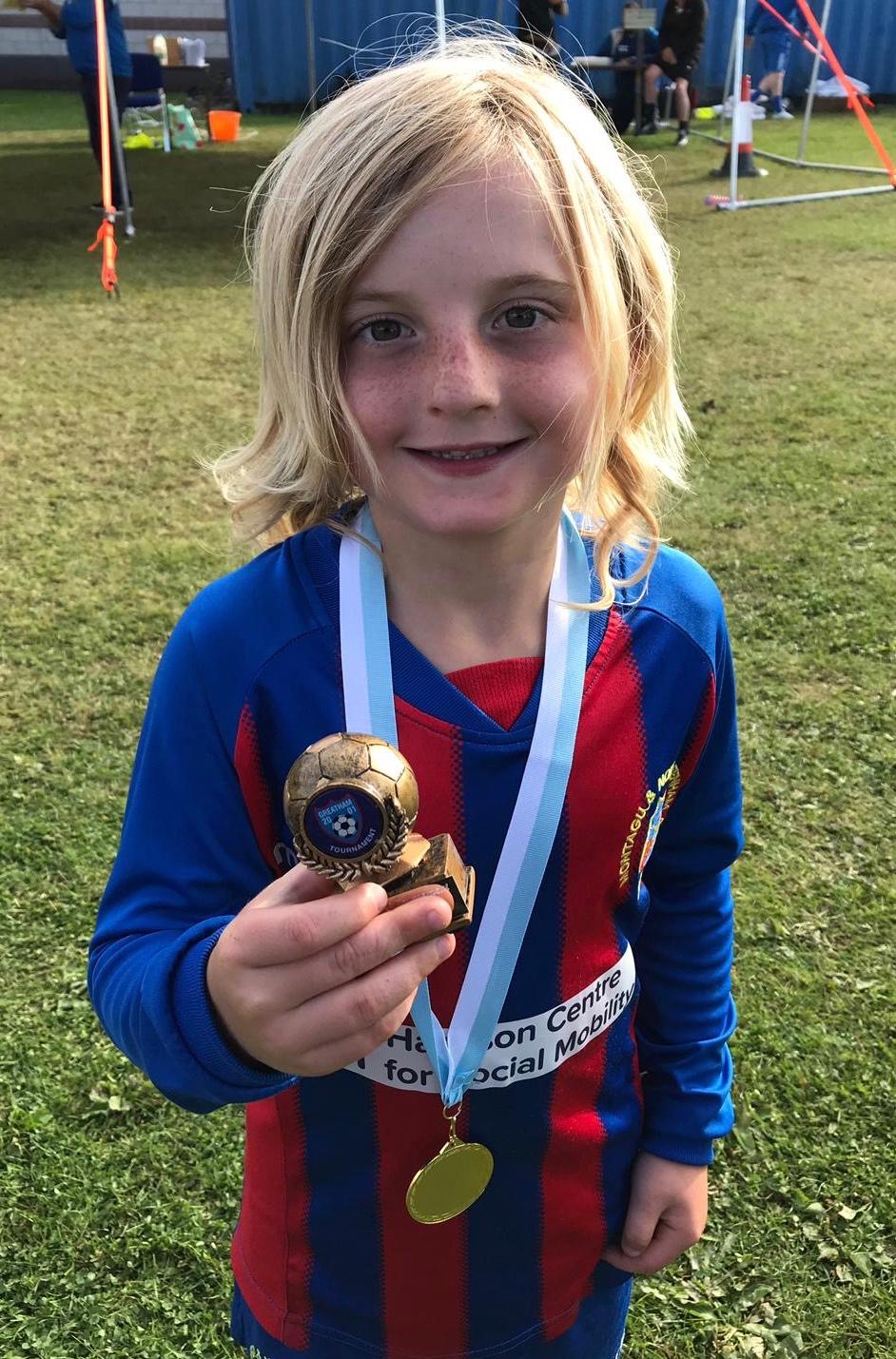 Success on the pitch has caught the eyes of local talent spotters and a many of the team's players have been tipped for big futures in the game.
Alphie and Zach have been offered pre contracts at Newcastle to sign when they turn eight years old. Ashton and Josh are still at Newcastle United Academy Development and team mate Jamie is at Sunderland AFC development.
The team has already started training for next season as they look to repeat their championship winning performances and have friendly games organised this month.

The team has sponsored by the Harrison Centre for Social Mobility for the last two seasons.
Harrison Centre founder, David Harrison, said: "Well done to all the players and staff at Montagu Under 7s. What a phenomenal achievement and it's so good to have some positive football news to talk about in the North East!
"I've always thought sport is a great leveller and helps young people to learn so much about communication, hard work and team work.
"Best of luck for the new season. Howay the lads!"