8 Mar 2019
Royal Opening of the Beacon of Light
It was a great honour to attend the Royal opening of the Beacon of Light in Sunderland on Wednesday, 6thMarch.
The Beacon is home to the Harrison Centre for Social Mobility, part of the World of Work Zone, where students learn about business and enterprise.
Our founder, David Harrison, welcomed HRH Countess of Wessex to the Harrison Centre where she met some of the young people taking part in the Back on Track and Back in the Game programmes.
More than 6,000 people use the £18m Beacon of Light's world class facilities each week. The Harrison centre is dedicated to providing equal access to education, enterprise and employability to people regardless of their background. Our partnership with the Beacon will enable and empower young people to move into business.
We were also delighted to be the official sponsor of the Gala Awards Dinner on Wednesday evening, recognising the achievements of local people who have worked with the Beacon over the last 12 months. David Harrison presented the Award for Young Enterprise to Macy Hobkirk, who has shown outstanding commitment and effort on the Enterprise Core Programme.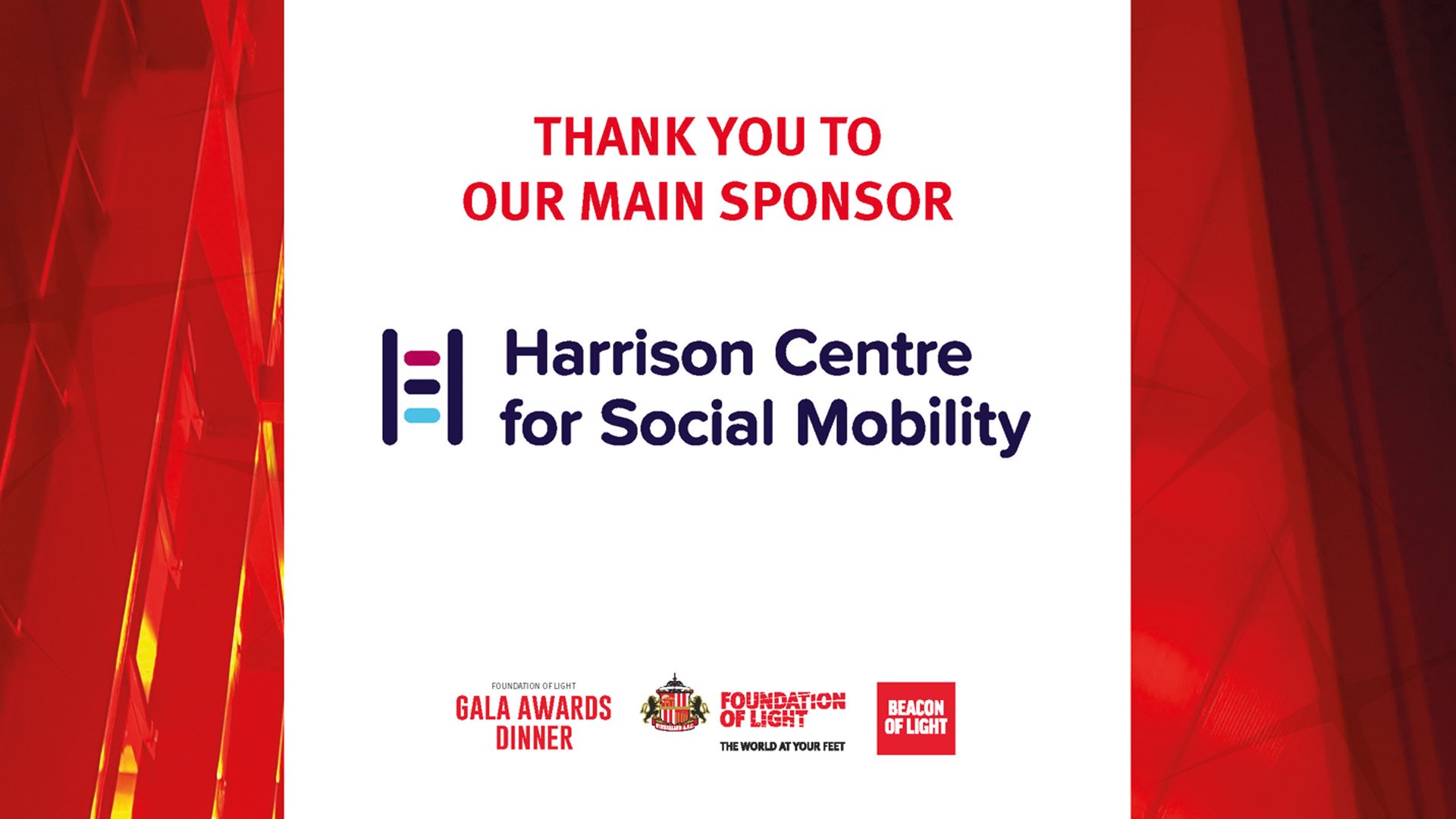 Speaking during the evening, Harrison Centre founder, David Harrison, said: "I'm very impressed by the calibre of people who have won these awards tonight. Social mobility is a real thing but can sometimes be quite hard to measure. On an individual level, the people on stage tonight are all great examples of social mobility in action. They are people who are moving on in their own lives and it's really great to see."
The awards dinner was attended by the Countess of Wessex and was followed by an outstanding performance by Oscar-winning lyricist Sir Tim Rice and friends. Sunderland AFC fan Sir Tim wrote the words for many of the nation's most-loved musicals including Joseph & the Amazing Technicolor Dreamcoat, Jesus Christ Superstar, Evita, Aladdin and The Lion King. Guests were treated to a stunning performance featuring songs from these shows and more.
Congratulations to everyone from the Beacon of Light for a fabulous evening and most importantly to all the award winners for their hard work and achievements, which were rightly recognised.
Well done all.