11 Oct 2018
MP welcomes cash backing for Loftus Community Hub
October 2018: Simon Clarke MP has said he is delighted that a Loftus community centre has received a major donation from the North East's social mobility foundation, that will enable it to continue providing training and support to people in Redcar and Cleveland – as well as the vital services of a credit union.
The Old Co Op Building in Loftus acts as a community hub and social meeting place for all members of the community. It is also home to the South Bank Savings and Credit Union Limited, providing advice to local people on financial issues.
The community hub provides a range of services, from welfare rights advice, CAB drop-ins and job search help to a wide range of adult classes including dress making and painting as well as decorating and computer classes.
There are also volunteering opportunities for anyone in the community looking to enhance their skills and experience.
The £5,000 donation comes from the Harrison Centre for Social Mobility, set up last year to provide advice and financial support to charities that are helping people, particularly from disadvantaged backgrounds, to learn new skills.
The Harrison Centre was founded by north east entrepreneur, David Harrison, who grew up in County Durham and now runs one of Europe's fastest growing financial technology businesses, True Potential.
The grant for Loftus Community Hub will enable it meet running costs and install a new heating system.
It also means that over the last 12 months, more than £120,000 has been donated by the Harrison Centre to support North East charities that are working to improve social mobility.
David Harrison said: "Social mobility covers a range of issues that amount to people being able to reach their full potential. I always wanted the Harrison Centre to find some of the unsung heroes in the North East, who do important work by helping local people find new skills, get into work and improve communities. The Loftus Community Hub is a vital resource and one that we are very pleased to support."
Loftus Community Hub manager, Tony Gatehouse, said: "In the nine years that I have managed this community charity building, I have never had an organisation come to me and tell me they've heard about our work and would like to help fund it. It is just pure, tangible support that will make a practical difference in our local communities. I am grateful to David, the Harrison Centre for Social Mobility and to Simon Clarke MP for recognising what we are doing and backing us."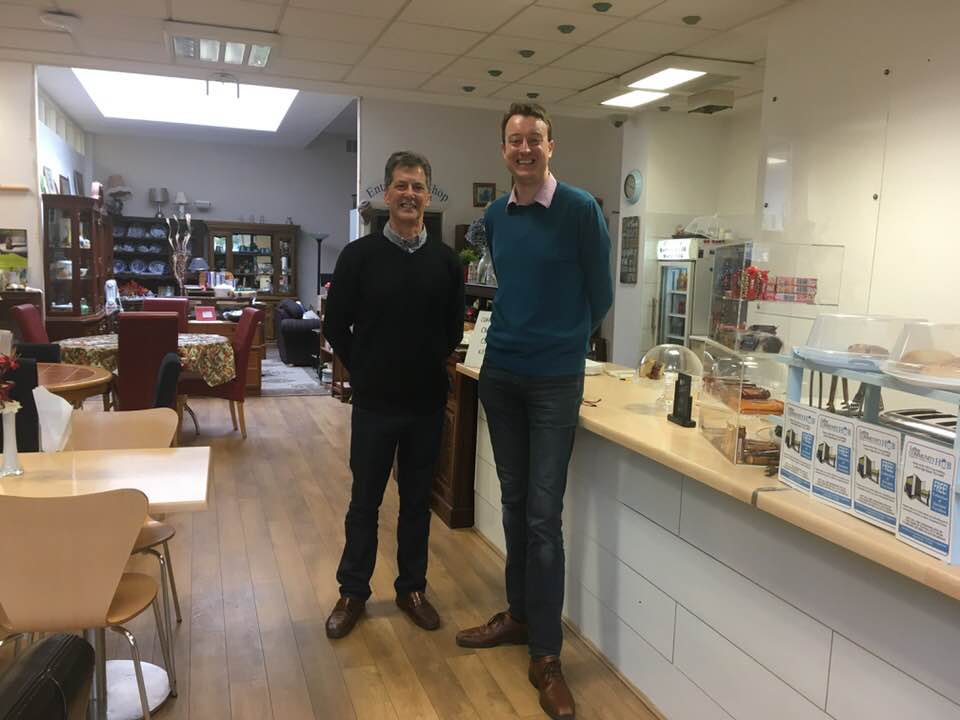 Middlesbrough South and East Cleveland MP, Simon Clarke, added: "I invited Lord John Bird, the founder of the Big Issue, to Loftus this summer to hear about the vital work of the Old Coop Building and the South Bank Credit Union.  He spoke to his friend David Harrison and I'm delighted that the outcome is this hugely generous donation, supporting one of the very best social enterprises in East Cleveland.  Tony Gatehouse and his team do amazing work and this will enable that to continue."