6 Jan 2021
Harrison Centre's support for vulnerable people in Lockdown 3
The Harrison Centre for Social Mobility has once again stepped in to support vulnerable people as communities get to grips with the third national Covid19 lockdown.
The Denton Youth and Community Project works with people of all ages in Newcastle Upon Tyne's outer west and is the most recent beneficiary of the Harrison Centre's backing.
The Project's services have become an essential lifeline during the last 12 months of lockdown and isolation. The team have kept in touch with isolated elderly people using online meetings and phone calls, providing support as well as supplying hundreds of food parcels.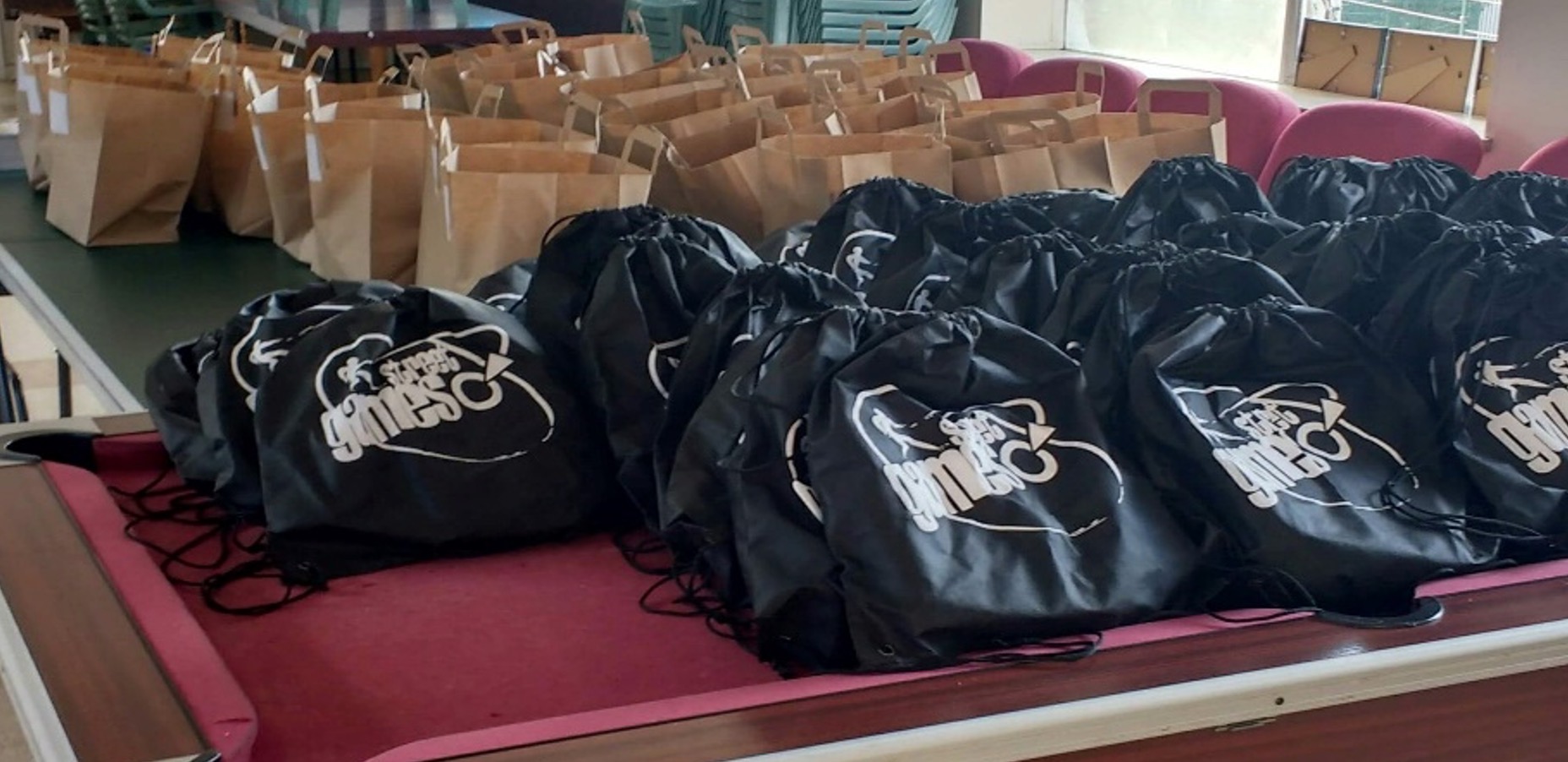 The Project also supplied activity packs (pictured) and launched online youth club sessions for the many young people who normally attend the Denton Youth and Community Project centre. The sessions have helped the young people to continue developing their social, communication and IT skills as well as to have some fun together in what was, and continues to be, a very difficult time.
The latest donation from the Harrison Centre and its partner, the Harrison Foundation, will enable the Denton Youth and Community Project to continue its vital work with vulnerable people as local communities brace themselves for further isolation in the third national lockdown.
In 2020 more than £320,000 was donated by the Harrison Foundation to organisations across the United Kingdom and overseas that support social mobility, education and communities grappling with the effects of the Covid19 crisis.
Harrison Foundation trustee, Daniel Harrison, said:
"In 2020 we increased our support for organisations working with isolated and vulnerable people of all ages. That included hospices, youth charities, schools, care providers as well as distributing thousands of food parcels across the UK.
"Sadly we are still not at the end of this crisis and in 2021 the Harrison Foundation once again stands ready to support community organisations helping the most vulnerable get through this period and bounce back stronger than ever.
"I'm pleased that we're able to begin the new year by working with the Denton Youth and Community Project. The support they provide to young people to gain the skills they need to get on in life and stay healthy, is going to be even more essential. The Project is also an absolute lifeline to elderly isolated members of the community."
David Hewitt, who runs the Denton Youth and Community Project, added:
"The single most important lesson we have learnt from this whole experience has been that with a little bit of creativity and a not insignificant amount of effort we can adapt to most situations to ensure that we maintain contact with our members and can continue to deliver much needed forms of support through some of the most difficult challenges.
"None of this however would be possible without the continued support and understanding of our partners like the Harrison Foundation and we're so grateful. Our very small, but dedicated team of staff and volunteers refused to take the easy comfortable option to sit at home on furlough, and through their creativity and commitment to our members, ensured that no-one was left feeling isolated and alone throughout lockdown."