30 Apr 2020
Harrison Centre founder brings Britain's self-isolators together
Harrison Centre for Social Mobility founder, David Harrison, is helping tens of thousands of people across the country deal with the loneliness, stress and boredom of self-isolation caused by Coronavirus.
He set up the 'Un-isolated COVID-19' Facebook community after he was told to self-isolate for 12 weeks.
He wanted to create a place to share ideas, keep in touch and meet new people also affected by isolation during the pandemic.
He has since seen over 200,000 people engage with the online community, sharing their fitness videos, ways of keeping busy, uplifting stories and also moving accounts of the grief and loneliness being felt in the crisis.
The response has been overwhelming, says David, whose working week normally involves back-to-back meetings at his financial services firm True Potential's Newcastle offices, where 300 people work; or being out and about for his social mobility charity, the Harrison Foundation.
David Harrison said: "If you like getting out and meeting people like I do, the prospect of being stuck indoors for weeks or even months isn't very nice. So I set this up to tackle one of the big side-effects of coronavirus, which is isolation.
"It's not about me, but about bringing people together from all over Britain to support, entertain and inspire each other through the pandemic."
Comments and messages posted on the page have come from people who have lost loved ones to Covid-19 or are suffering from the effects of isolation. Other visitors have been quick to offer support and advice, which David says is what he wanted to achieve.
He added: "There have been so many messages and comments coming in from people who are really struggling with the isolation, especially those who have lost loved ones. But also there is a real camaraderie among people and some great ingenuity and enthusiasm being shown in the face of adversity."
David has been posting videos to the group, including those in which he interviews well known people such as Lord Bird, founder of the Big Issue. He has also been setting quiz challenges and sharing his personal workout videos.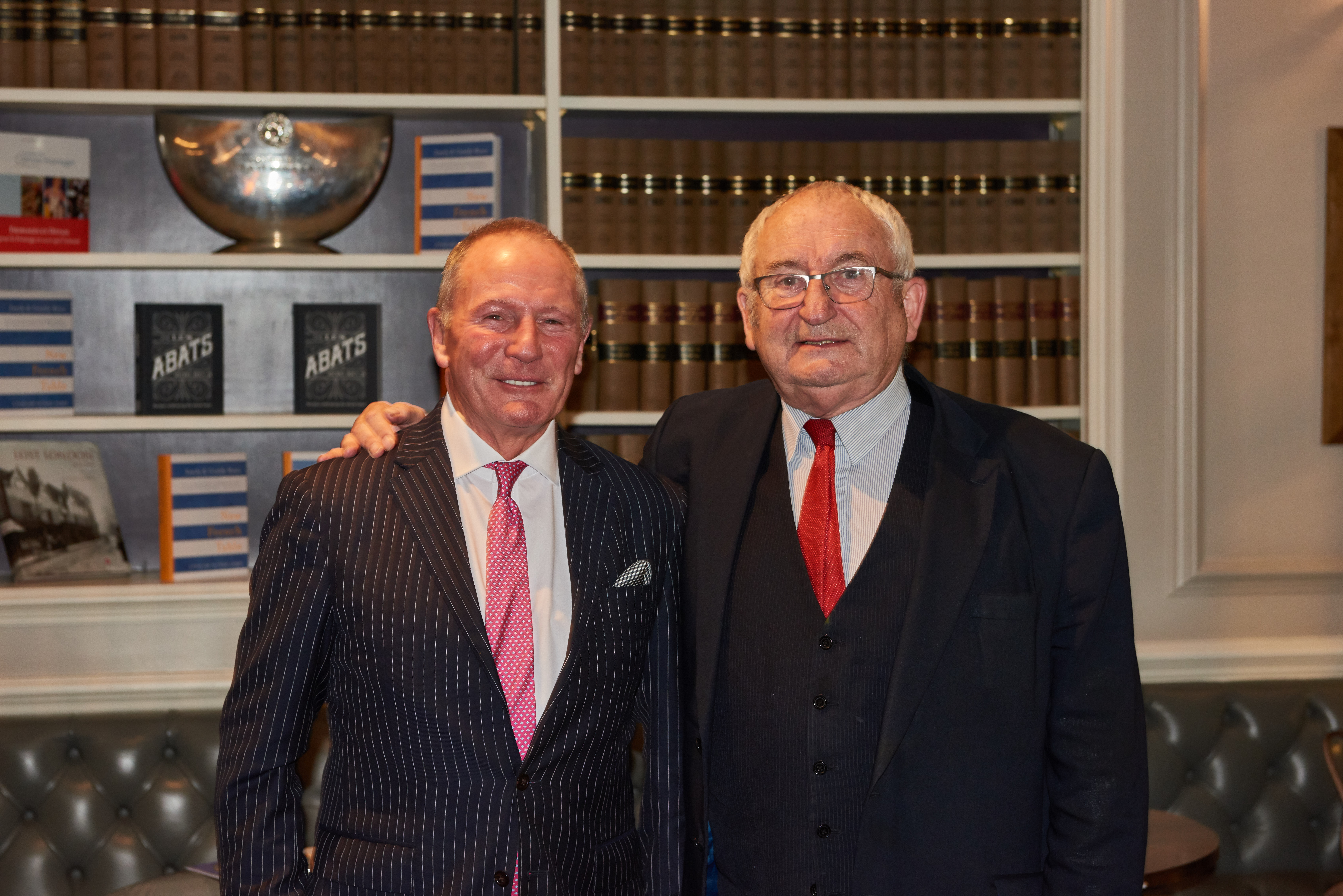 Lord Bird (pictured with David) said: "This is a brilliant idea from a true champion of local communities. Well done to David for helping to battle the bleak isolation that Covid-19 is inflicting on so many people. I'm sure that when this is all over and we re-emerge, the generosity of spirit we've seen ignited by this crisis can spill back onto the streets and into our communities."
The Harrison Foundation has made donations to local charities and hospices, including Tynedale Hospice at Home, that find their services now in greater need.
Meanwhile through the business David set up, financial services firm True Potential, an army of over 4,000 financial advisers has been mobilised nation-wide to deliver food parcels to vulnerable people.
Find Un-isolated COVID-19 on Facebook to see more at facebook.com/unisolated