10 Jun 2018
£70,000 donation sees Harrison Centre team up with Beacon of Light
Young people on Wearside are set to score from work training and football coaching after the Harrison Centre for Social Mobility donated £70,000 to the Beacon of Light in Sunderland.
The donation has enabled the creation of a dedicated workshop inside the Beacon of Light. The cheque was presented by Harrison Centre founder David Harrison with former Secretary of State for Education, the Rt Hon Justine Greening MP.
Together, they launched the Social Mobility Pledgein March, which aims to ensure people are able to progress in their careers based on talent and potential and that opportunities are spread more evenly.
The Harrison Centre at the Beacon will kick off a programme to improve skills and access to employment for local people, especially those from disadvantaged backgrounds.
Beacon of Light is Sunderland's most innovative sports and education facility and the first of its kind in the UK. It is set to open in summer 2018 and netted £10,000 investment from the Harrison Centre last year.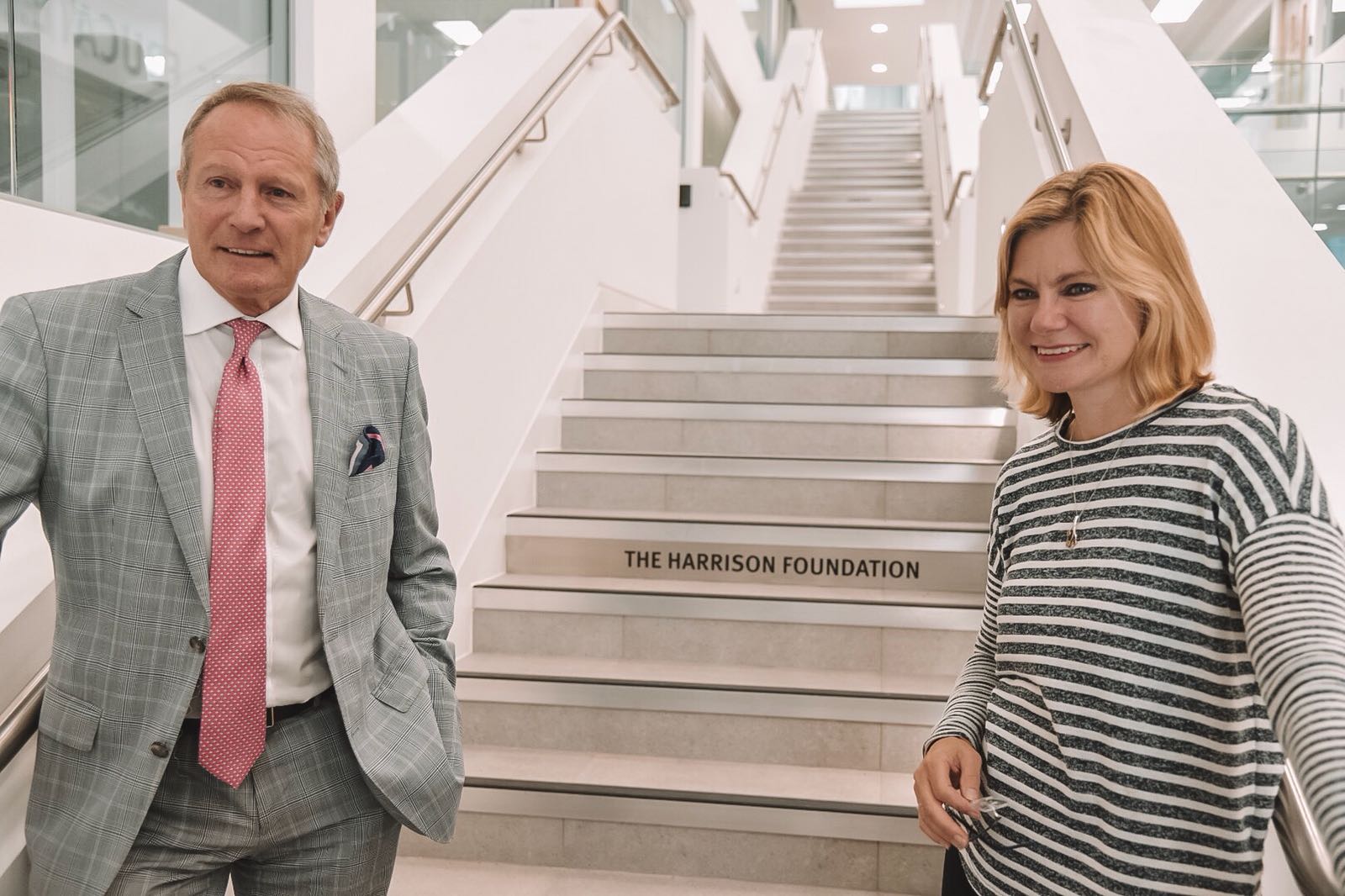 Now, the Harrison Centre and the Beacon have teamed up to create an attacking formation of four programmes aimed at young people from the age of 14 – 19+.
The Harrison Centre was founded by local entrepreneur, David Harrison, who grew up in County Durham.
David now runs one of Europe's fastest growing financial technology businesses, True Potential based in Newcastle and employs over 250 people from across the North East.
The Harrison Centre provides advice and financial support to charities that are helping people, particularly from disadvantaged backgrounds, to learn new skills.
David Harrison said: "The Harrison Centre's partnership with the Beacon of Light aims to inspire a new generation of innovators and entrepreneurs as well as provide support and education to those in the community who need it most. This is an outstanding facility and will certainly be a game-changer in the North East.
"I was lucky growing up because I discovered at a relatively young age, something that I was good at and enjoyed doing. But it came from trying different things and being around people who motivated me. There is more pressure on youngsters nowadays and through the Centre and the Beacon, we hope to help more of them reach their potential."
Clare Wilson, Head of Partnerships at the Beacon of Light added: "We're delighted to welcome the Harrison Centre for Social Mobility to the Beacon of Light.
"The Centre will help teenagers and young people gain the skills, confidence and experience necessary to get a great step up in the world of work.
"Their ethos sits perfectly alongside ours to provide life-changing opportunities to those most in-need within our region – and their generous donation will have an impact on this community for many years to come."