19 Mar 2020
£5,000 donation to Metro Radio's Cash For Kids Appeal
Since it was set up in 2017, the Harrison Centre for Social Mobility has worked tirelessly to improve young people's life chances and to play our part in levelling up Britain.
We do this is a number of ways, including at our flagship learning centre at the Beacon of Light in Sunderland. We work with a number of charities engaging young people in skills and employability training. And we cofounded the national Social Mobility Pledge that now covers more than 5 million people.
The immediate and long-term impact of the COVID-19 coronavirus will make levelling up Britain even harder, but all the more vital.
This is why we, through our partner the Harrison Foundation, are supporting Metro Radio's Cash For Kids charity in their urgent appeal to help those families who may be struggling due to this coronavirus.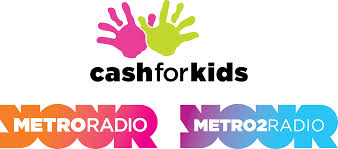 The Harrison Foundation, has donated £5,000 to Cash For Kids, hoping that this donation will encourage others to do this same.
During this unprecedented time, the financial struggles on families are having a direct effect on the children that they look after. The Cash For Kids appeal has been built to provide funding to allow basic needs to be met, including providing food and heating.
In 2019 alone, Cash For Kids raised over £20.9 million, supporting more than a million children across the UK.
Harrison Foundation trustee, Daniel Harrison, said:
"We are all going through a very difficult and challenging time, but our thoughts are especially with those most vulnerable people in our communities. I'm really pleased that the Harrison Foundation is able to support Cash For Kids, which has a long history of helping children and young people aspire to a brighter future. I'm very happy that the we can play a part in that."